Green tea is considered one of the world's healthiest drinks as it contains highest amount of antioxidants and beneficial polyphenols compared to other tea types mainly because of the way it's processed after harvesting.
Green tea composition compromises around 40% polyphenols and 80-90% of it are catechins such as EGCG. Catechins are the antioxidants that promote weight loss by boosting metabolism, prevent cell damage that leads to skin cancer, fight bad breath, and reduce the risk of various diseases such as alzheimer's, cardiovascular, diabetes.
In this article, we'll go over 7 different green tea drinks you could make at home.
Matcha latte is my favorite drink and it's easy to make at home. Check out this recipe by Jee and don't worry if you don't all the necessary equipment cause she got you covered.
Matcha is finely ground powder of specially grown and processed green tea leaves.
Don't be surprised if the color of the drink aren't the same, it's usually affected by the quality of the matcha powder you used.
If you're looking for something cold for the hot weather, cold brewed iced tea is the perfect choice.
What's the difference between cold brew tea and regular iced tea?
Iced tea is literally hot-brewed tea that has cooled down.
On the other hand, cold brew tea is NOT brewed with any heat – cool or room temperature water would do. It's easy to make but it took a while. The tea are steeped in cold water for up to 24 hours.
Cold brewing tea not only reduces the caffeine level but also retains the antioxidants. It results with a smoother taste drink without any acidity or bitterness.
Cold brewed iced tea could stay fresh for tasting for days when you keep it refrigerated.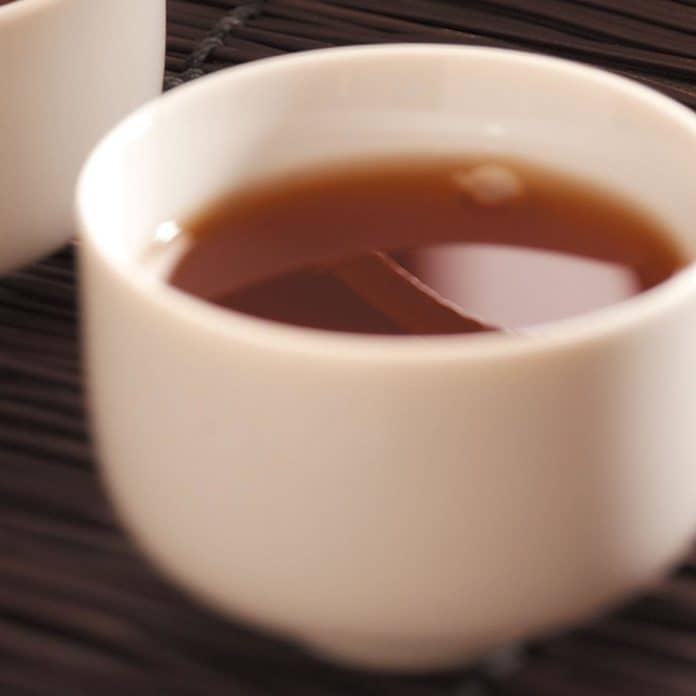 If you like your drink well-balanced, adding a bit of spices – ginger, lemon, and honey –  will make your green tea smells as wonderful as it tastes.
This drink is ideal for any time of day or occasion.
If you think matcha latte is good, wait till you try ICED matcha latte. This recipe uses almond milk as a healthier alternative. Almond milk typically has lower calories than other milks. It's vegan and naturally lactose-free.
If you're allergic to almonds or nuts, you should use different kind of milks.
5. Starbucks Green Tea Frappuccino
Ever wondered how to make your own version of the delicious Starbucks Green Tea Frappuccino? Super easy I would say. Check out Angel Wong's video below.
Based on the ingredients she used, it's a healthier version of Starbucks Green Tea Frappuccino.
What are summer without fruity drinks? And when it comes to green tea, we're talking about fruity iced green tea. It's literally iced green tea with slice fruits.
You could add any fruits to your green tea but since green tea has a light flavor, best not to mix it with fruits that've strong flavor such as pineapple.
Mojito is a popular cocktail for a summer drink. It combines the sweetness sugar, lime and mint to complement the rum. With green tea, you get the added bonus of the antioxidants.
If you can't take alcohol, just remove the rum from the recipe.
In Conclusion
There're different types of green tea — loose leaf, teabag — and different grade of matcha powder. Your choice of green tea or matcha powder will affect the color and the taste of your drink.
Using loose leaf tea and higher grade matcha power is recommended to get the optimal taste for your drink. Loose leaf tea if stored properly could last for more than 12 months.